How to increase the quality of life for people in and around Kuwait?
Yusuf Alghanim pondered this very question in 1945, and his inspired response was to establish an automotive business like no other: He partnered with General Motors to bring American styling to Kuwait, exposing the local population to Detroit-driven designs like the Buick Roadmaster, Chevy convertible, and classic Chevy trucks. Yusuf's fledgling business — known as Yusuf A. Alghanim & Sons Automotive – was quickly established as a true innovator in the global automotive market.
`
That was more than 60 years ago.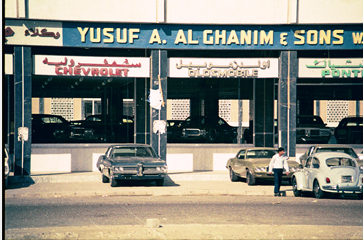 Today, that same business — now known as Alghanim Automotive — still sells stylish American cars and trucks. And it's still a globally recognized dealer for GM cars and trucks. Alghanim Automotive is the exclusive distributor of Cadillac and Chevrolet, making it one of the oldest GM dealers in the entire Gulf region.
And one of the most successful, as well. In 2013, Alghanim Automotive received the "Grand Masters" from GM – given each year to the best-of-best dealerships globally – marking the eleventh consecutive year that Alghanim Automotive has received this prestigious award.
Yusuf's vision – to create a top-tier automotive business in his beloved Kuwait –still drives the company, which continues to expand and diversify with customers' needs in mind. Our family of businesses include:
Alghanim Automotive Sales – A top-tier car dealership that has been catering to customers in the Gulf region for more than 60 years.
Alghanim Service Center – The largest service center in the world, literally – it can service up to 1,000 vehicles a day. Focus: speed, quality, and customer comfort. There's also an on-site coffee shop, free wireless internet access, gender-specific mosques and a gym.
Yusuf A. Alghanim & Sons Rent-A-Car/Europcar and Avis – Established in 1982 to meet growing demand for premium rental vehicles in the Gulf region.
Bumper-to-Bumper – A one-stop shop for automotive services, from transmission and engine repair to tires and inspections.
KromOzone – The go-to place for automotive buffs who want to cool up their cars with accessories and customization, from crystal hood ornaments to low-rider treatments.
Alghanim Automotive is part of Alghanim Industries, one of the oldest and largest employers in Kuwait.
To learn more about Alghanim Automotive, please visit our web site HERE.
---
The name pretty much says it all: We fix and care for cars. Bumper-to-bumper.
And when we say everything, we mean everything. Got a cracked windshield? No problem we can fix (or replace) the damaged one. Need a new transmission? Piece of cake, we'll build you a new one. New paint job? We can do that, too. And a thousand other services: If you have a car repair need, we're there.
Our commitment to Kuwait's car culture began more than 60 years ago when Yusuf Alghanim took the bold step of expanding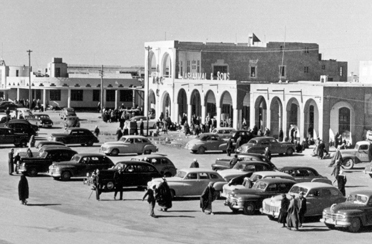 into automotive sales — specifically, sales of cars and trucks sold by General Motors. Based in Detroit, Michigan, GM is the maker of Cadillac, Buick, Chevy and GMC trucks. The partnership, struck in 1945, continues to this day.
Founded in 1985, Bumper-to-Bumper grew out of Yusuf's belief that customer service should be the top priority of any business – now and always. Back then, the business was called "Quick Service," and focused exclusively on exhaust systems. As Yusuf's automotive business evolved, so did Quick Service, which was renamed to reflect the wide range of services it offers. From bumper-to-bumper, like the name says. Among our services: state-of-the-art engine repair, diagnostics, service and repair for brakes, air conditioning, tires, and, of course, exhaust systems.
True to our roots, we offer a full range of quick-service options, including auto detailing, oil change services, tire service, vehicle inspections and car accessories. We even service diesel vehicles!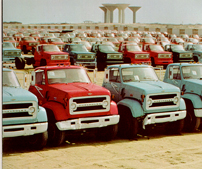 We recognize that getting a car serviced can be a hassle, and – let's be honest – it's just not that much fun. But we do our best to make your time with us enjoyable: we offer on-site coffee shops and customer lounges with free WiFi. We also have a supervised children's play area that features a gaming corner. We'll even wash and buff your car – free of charge. It's our way of saying 'Thank You' for your business, whether you're getting an oil change or having your entire engine rebuild.
If you'd like to learn more about Bumper-to-Bumper or schedule an appointment, please visit us online.
---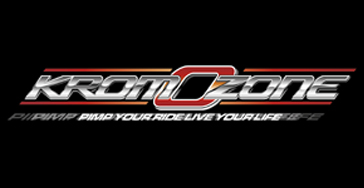 Got a cool design idea for your car or truck?
KromOzone can help.
From custom grilles to crystal emblems and every sort of chrome part you can think of – and a few that you probably haven't – KromOzone's art is bringing creative visions to life. Prefer to do the work yourself? We can help there, too — KromOzone also sells customization kits from top brands, including Street Scene, DUB and Ground Force.
Among our customized services:
Chrome accents
Bumpers
Body paint
Vertical doors
Exhaust systems
Headers
KromOzone is part of Alghanim Industries, one of the oldest and largest companies in the Middle East. The company's ties to the automotive business run deep. In 1945, Alghanim Industries became the first General Motors dealer in the Middle East, and the relationship continues strong to this day. In addition to selling a full range of GM cars and trucks, Alghanim Motors is also the sole distributor of Honda automobiles, power products and genuine parts in Kuwait.
If you'd like to learn more about KromOzone, please visit our web site HERE.