Yusuf Ahmed Alghanim was born at the turn of the century, which was a period of dramatic change in his beloved homeland, Kuwait. It was also a time of great prosperity: during his lifetime, shipping was a primary driver of commerce — from rice and timber to textiles and precious jewels. Kuwait was located in a highly strategic location along the India-Gulf shipping route – it was midway between major ports — making it a convenient and regular stop for crossing vessels. This, too, would figure prominently in Yusuf's remarkable life journey.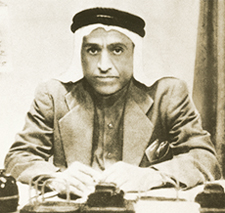 Yusuf's father, Ahmed, was a prominent Kuwaiti merchant. It was a trade and calling that often put him in contact with the English-speaking world. Ahmed's commercial dealings and growing international businesses had convinced him that global trade was the future of Kuwait, and he was committed to ensuring future generations of his family would be well positioned.
And so, with an eye on the welfare of his business and his family, Ahmed decided on a bold course: He would send his son abroad to the University of Karachi for education, in what was then British-held India. Immersed in the purposeful learning environment, Yusuf quickly absorbed the English language. Before long, he was fluent and held his own with English-speaking natives.
Meanwhile, Yusuf's father's business empire continued to grow, as did global opportunities. His education gave him the opportunity to become more involved with international business dealings and negotiations. As a result, he assisted his father in growing the existing business relationship with the Anglo-Persian Oil Company, which involved the import of kerosene oil for lighting.
The partnership would yield many benefits, for both sides: Anglo-Persian Oil later changed its name to British Petroleum – BP for short — and became a founder of Kuwait Oil Company, which made the first oil discovery in Kuwait in 1938, at the Burgan oil field in a large expanse of desert in the southeast.
By then, Yusuf was a trusted aid to Sheikh Ahmed Jaber Al-Sabah. Since Yusuf had also negotiated with the Anglo-Persian Oil Company on behalf of his father's business, he was granted the honor of representing the Amir of Kuwait in the negotiation leading to the historic deal, granting the country's first oil concessions.
He was celebrated in Kuwait for this contribution, and was knighted Sir Yusuf Alghanim.
With his father's blessing, Yusuf later expanded the family's business into many areas. He pioneered many of Kuwait's best-known brands and products. Yusuf was the first in the country to import refrigerated food and the first to bring the cinema through the National Cinema Company. He was appointed to oversee the first airport, and was a founding member of some of Kuwait's most iconic institutions, such as the Commercial Bank of Kuwait, Kuwait National Petroleum Company and Kuwait Pipes Company, among others. By 1931, the company employed nearly 7,000 people – almost all of whom were Kuwaiti nationals – because Yusuf believed in providing job opportunities to his fellow people.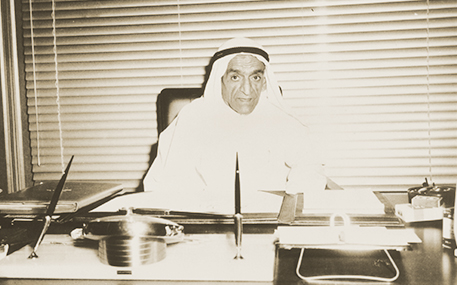 In 1945, right after World War II, Yusuf signed a landmark deal with one of the most iconic brands in the world: General Motors. Based in Detroit, Michigan, GM was then almost 50 years old — and already had a strong global following thanks to its innovative designs and breakthrough engineering. This was the beginning of a historic relationship that continues to this day.
Like his father did before him, Yusuf emphasized the importance of education with his son, Kutayba Yusuf Alghanim, sending him to the United Kingdom to attend Gordonstoun in Scotland for part of his studies, and the University of California at Berkeley for his higher education. In 1971, Yusuf passed on the stewardship of Alghanim Industries to Kutayba, who shared his father's unique vision and entrepreneurial spirit.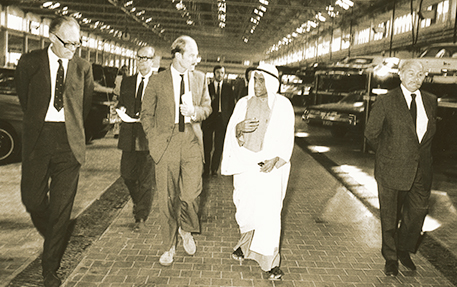 Yusuf Ahmed Alghanim ushered in a new era of consumerism in the country, one that was built on a very core belief: integrity. People want – and deserve – good products at a fair price, backed by good customer service. This was Yusuf's belief, as it was his father's belief: "I would like to give you the sum of my experience: money is not the only capital; the real capital is your integrity and your dedication."
Family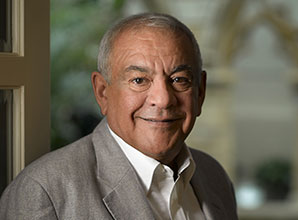 Kutayba Alghanim, the Chairman of Alghanim Industries, is a pivotal figure in the development of the company. Under Kutayba's leadership, Alghanim Industries transformed from a traditional regional player into an innovative, modern corporation ...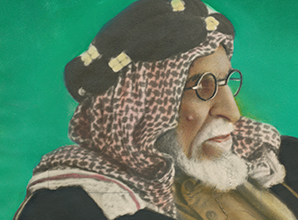 The Alghanim family history is intricately intertwined with the history of Kuwait, having been one of the few founding families that arrived with the original settlers in the 1700s. During its early years, the settlement, now known as Kuwait, established…