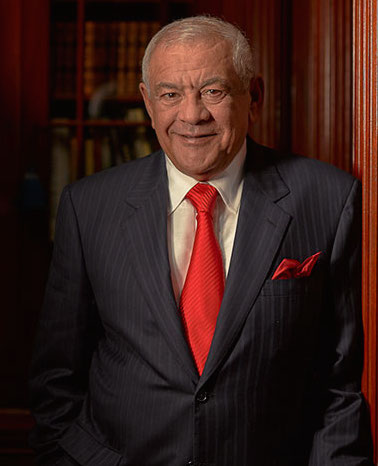 To Kutayba Yusuf Alghanim, opportunity is everything.
Opportunity is what enabled his father, Yusuf Alghanim, to build powerful businesses from the ground up. Opportunity is what gave Kutayba access to a world-class education, one that he used to revolutionize his family's business to achieve even greater success. Opportunity is what drives him forward. Every single day.
Kutayba believes in giving back, and in that spirit he has spent a lifetime creating opportunity for those who don't have it.
The Dar Ilham wa Yusuf Alghanim Child Center in Lebanon and Arab Open University are two examples of how he is helping others: One reflects Kutayba's commitment to disenfranchised children in the Gulf region. The other stands as strong testament to Kutayba's belief in the need – and honor – of empowering youth so that they, too, may learn, grow and prosper.
His views are informed by the generations who preceded him. As previously noted, Kutayba is the son of Yusuf; his grandfather was Ahmed Alghanim, a prominent Kuwaiti pearl merchant who distinguished the family name at the turn of the century.
Philanthropy is a theme throughout the ages in the Alghanim family. Service to country and to fellow countrymen — the men, women and children of the Middle East — are its twin pillars.
By bringing light and opportunity into the lives of others, it is Kutayba's sincere hope, and goal, to lend assistance to those who are truly in need. In the process, he hopes to encourage the next generation of young leaders who, like himself in an earlier era, also aspired to have positive impact – not just on family and on his beloved Kuwait, but on the entire Gulf region.