Kutayba Alghanim, the Chairman of Alghanim Industries, is a pivotal figure in the development of the company. Under Kutayba's leadership, Alghanim Industries transformed from a traditional regional player into an innovative, modern corporation with an intense competitive focus on global best practices and world-class talent that continues to raise the bar for businesses throughout the region.
Departing from widely-accepted but outmoded business practices, Kutayba transformed the company, building a culture that attracts top talent, rewards merit, embraces technology, and welcomes out-of-the-box thinking all to drive competitive advantage. His approach often challenged conventional thinking in Kuwait, helping to accelerate the shift to a more contemporary business culture throughout the region.
As Chairman, Kutayba is deeply involved in setting the vision and the strategy of the company, ensuring that it continues on a trajectory of growth and prosperity.
A Family Legacy
Kutayba Alghanim's father, Yusuf Alghanim, and grandfather, Ahmed Alghanim, set the foundation for the success of Alghanim Industries.
His grandfather, Ahmed Alghanim, initially specialized as a pearl merchant. Ahmed built and grew a successful pearl-diving business, employing divers to help harvest oysters. As demand for this product grew – Ahmed's pearls were considered some of the finest in Kuwait — he expanded his fleet of dhows, the traditional Kuwaiti sailing vessel, to keep pace.
The business prospered — until a devastating typhoon in 1925 destroyed Ahmed's fleet. Rather than start over, Kutayba's grandfather found a new opportunity in Kuwait's growing need for building materials. He established a timber business and prospered again.
Ahmed Alghanim sent his son, Yusuf Alghanim, to the University of Karachi, in what was then British-held India. There, he had the opportunity to master English. His language skills later secured his position as a mediator for the first oil concession between the Anglo-Persian Oil Company (now British Petroleum) and the Amir of Kuwait. The successful negotiation eventually led to Yusuf Alghanim being knighted as "Sir Yusuf" of the Order of the British Empire. That commitment to education has become a family legacy and a key driver of its business success.
Kutayba's father, Yusuf Alghanim, took over the family business in the early 1930s and led it for 40 years. Under his leadership, the company that would later become Alghanim Industries — Yusuf A. Alghanim & Sons W.L.L. — grew into one of Kuwait's largest employers and earned a reputation for quality products and customer service that continues to this day.
Early Days
Kutayba grew up in Kuwait where he spent most of his childhood. He spent part of his education in the United Kingdom, where he attended Gordonstoun inScotland.
In the late 60s, Kutayba attended the University of California at Berkeley. His time there had a profound and lasting impact on Kutayba, not only because of the social climate, but also because of his experiences in the classroom. The experience influenced his views on business and education.
Home to Kuwait

After completing his studies at Berkeley, Kutayba returned to Kuwait in 1970, eager to apply his newly gained knowledge — particularly ideas on contemporary business culture and best practices.
His first experience was an entrepreneurial venture in high-end furniture retailing. Kutayba financed the business personally and launched a store called "Al-Dar". A distinguishing feature of Al-Dar was the unprecedented emphasis on customer service. Al-Dar raised the bar for quality products and service in Kuwait and set new standards for the region.
Based on this success, Yusuf Alghanim asked his son Kutayba to help with an urgent liquidity crisis facing the family business. The company was in a dire situation which was escalating rapidly to a potential disaster. Rising to the challenge, Kutayba used unconventional approaches to secure lines of credit and additional financing that not only solved the immediate liquidity crisis, but also helped grow sales significantly. These accomplishments convinced Yusuf to appoint his young son, Kutayba, as Managing Director of Yusuf A. Alghanim & Sons W.L.L. in 1971.
A New Era
In his new role, Kutayba began the process of introducing contemporary business culture and modernizing the organization. As part of the change, he hired a world class controller and asked him to implement a financial management system to handle critical financial functions that were being done manually.
Before automating financial and accounting controls, business owners and executives in the region had a strong bias toward hiring people they knew well and felt they could trust. While such people were reliable and trustworthy, they may not have had the necessary business skills to lead the company to another level.
As a result, Alghanim Industries became the first company in Kuwait to have an IBM mainframe, which in the early 70s, was the latest technology the world had to offer. By implementing automated systems, Kutayba was able to hire professional management. Moreover, he was able to make promotion decisions based on merit rather than trust.
Kutayba also shifted the culture of the company. He encouraged feedback, professional criticism and ideas from employees in all levels of Alghanim Industries. This was a stark change from the hierarchical environment which fostered "yes-man" mentalities and complacency. Now, all employees had a say in the direction the company was heading and could create value. As a result, Kutayba was able to identify and delegate responsibilities to talented, highly qualified, managers.
This key change transformed the company from a family business to a privately owned, but professionally managed firm that became an example for others in the region to emulate.
With his father's blessing, Kutayba renamed the company from Yusuf A. Alghanim & Sons W.L.L. to Alghanim Industries and over time, added new divisions to diversify the business and expanded in new geographic areas often by striking new deals with a number of leading international brands.
Challenging the Status-quo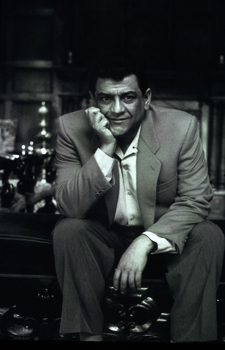 Although Alghanim Industries continued to prosper, Kutayba was not satisfied. He held himself to a higher standard, constantly finding innovative ways to build and grow his businesses both locally and internationally. Kutayba saw an opportunity to consolidate fragmented industries, which would operate more efficiently under one banner. Moreover, he realized the advantages of bringing new technology and best practices to the region. During this time, Kutayba completed over 100 mergers and acquisitions transactions to realize his vision.
A strategic initiative that offers an example of his innovative approach involves the acquisition of Kirby Building Systems, a US based company that was the leading pre-engineered steel building manufacturer, in 1975.
Kutayba realized that construction practices were changing in the Middle East and other emerging markets and that Kirby's technology could help meet the growing demand for pre-engineered buildings.
He expanded the newly purchased company by establishing Kirby Building Systems (Kuwait), which was headquartered in Kuwait and operated in parallel with its U.S.-based counterpart. In 1985, he sold Kirby's U.S. assets, at a profit, and retained the Kuwait portion of the business. Under Kutayba's guidance, Kirby Building Systems (Kuwait) continued to expand aggressively in the region addressing unmet customer needs in various geographies including the Middle East, Africa, Indian Sub-continent and South East Asia.
Today, Kirby Building Systems (Kuwait) is a highly successful part of Alghanim Industries and one that has grown to become one of the world's largest manufacturers of pre-engineered buildings, with manufacturing plants in Kuwait, UAE, India and Vietnam.
Kutayba's innovation did not stop there.
He was among the first to introduce a concept that is now widely accepted in the region – franchising. He believed that Alghanim Industries would benefit by partnering with international brands, adopting their best practices and acquiring their know-how. The knowledge transfer that occurred set the foundation for a number of the company's own-concepts and private labels, which exist to this day.
Invasion of Kuwait
In August of 1990, Iraq invaded Kuwait and was overrun by Saddam Hussein's forces. Kuwait needed to galvanise international support in order to defeat this threat, and liberate the country. The late Amir, H.H. Sheikh Sabah Al-Ahmed Al-Sabah, who was the Minister of Foreign Affairs at the time, called on his diplomats and Kuwait's citizens to work towards this end.
Kutayba's relationships in the United States from myriad businesses, and his close affiliation with the American people put him in a fortunate position to play a pivotal role for his homeland. Upon the request and with the blessing of the late Amir, H.H. Sheikh Jaber Al-Ahmed Al-Sabah, Kutayba went to work.
Rising to the challenge, Kutayba helped develop the strategy for gaining United States support in the liberation of Kuwait. One such example was connecting Kuwait's representatives to one of the top public relations firms in the United States. Kutayba clearly understood that there would be no U.S. government support – even for a just cause – without the hearts and minds of the American people. He convinced others around him to launch an aggressive public relations campaign, appealing to the emotions of the American people.
As part of this plan, Kuwait was able to better frame its plight to the outside world. Simultaneously, Kutayba contacted his entire personal network, utilizing his influence to steer the U.S. private sector in favor of Kuwait's liberation.
On the 26th of February, 1991, one of the largest coalitions in history, under the leadership of the United States, liberated Kuwait. Kutayba looks back at this moment with a deep sense of pride and satisfaction in what he and his fellow countrymen were able to accomplish.
Looking to the Future
As Chairman of Alghanim Industries, Kutayba is the chief architect in setting the vision and growth strategy of one of the region's largest, privately owned companies.
While proud of the significant progress of Alghanim Industries, Kutayba believes that the real wealth of Kuwait, and the region, is its people and that education is the key to their future. Quality education is embedded in the legacy of the Alghanim family and Alghanim Industries. In Kutayba's vision, quality education will help Kuwait, and the region, build a sustainable society that is no longer reliant on oil as the primary driver of economic prosperity.
This view extends beyond Kuwait's borders. On the campus of Birzeit University, in Palestine, Kutayba built an iconic library in memory of his father – The Yusuf Alghanim Library. In Lebanon, just outside of Beirut, he converted his historic family home into an orphanage. Kutayba insisted that these children would be put through schools with their fellow citizens, so that they could receive quality education and develop lasting relationships, outside of their new home.
Having experienced the power of ideas in his own life and seen what an educated workforce can accomplish at Alghanim Industries, Kutayba is committed to creating opportunities for education that will encourage innovation and help Kuwait, and the region, produce world-class, local talent to manage companies, grow into new areas of activity and diversify the economy from being solely reliant on hydro carbons.
Family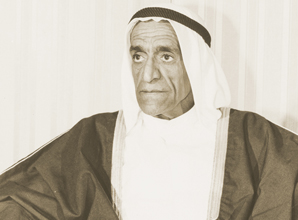 Yusuf Ahmed Alghanim was born at the turn of the century, which was a period of dramatic change in his beloved homeland, Kuwait. It was also a time of great prosperity: during his lifetime, shipping was a primary driver of …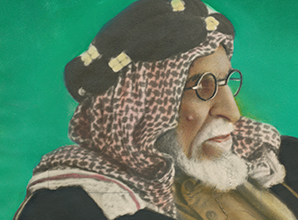 The Alghanim family history is intricately intertwined with the history of Kuwait, having been one of the few founding families that arrived with the original settlers in the 1700s. During its early years, the settlement, now known as Kuwait, established…