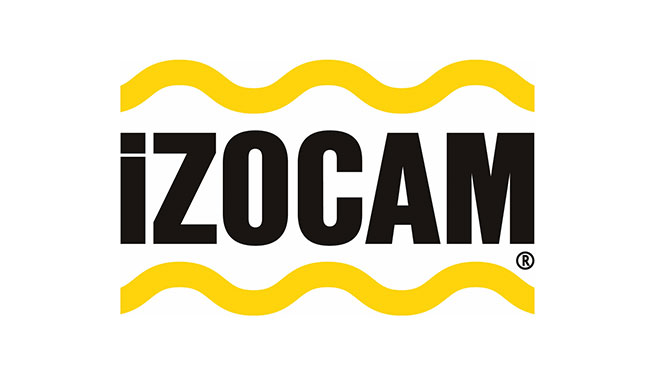 When it comes to history-changing innovations, a few stand-outs come to mind, including the telephone, automobile and Internet. Though clearly different in terms of inspiration and application, they share a common thread: Each was revolutionary in its own time, and ultimately changed the course of human history.
Another landmark invention is often overlooked: Insulation.
From nuclear energy production to refrigeration and home temperature control, thermal insulation is truly integral to day-to-day life. Without it, people wouldn't be nearly as productive — or as comfortable.
This is especially true in the Middle East, where temperatures can swing wildly — from 45-50°C (113-122°F) in the summer to sub-zero in the winter. Thermal insulation, in various forms, is the key to survival. In addition to allowing people to better manage the elements, it also enables homes and businesses to reduce their carbon footprints, which is good for the planet. Plus, insulation helps people save money by cutting down on heating and cooling bills!
Izocam is part of the family of businesses owned by Alghanim Industries, one of the oldest and largest private employers in the Middle East. Based in Turkey, Izocam has a long and storied history that dates back to 1965 – back then, the Turkish market was booming, along with demand for modern insulation products. Izocam, then an upstart, had a single glass wool production plant in the local district of Gebze. As Izocam's reputation grew, so did demand for its energy and cost-efficient insulation products.
Today, Izocam products are produced in five plants in Turkey, and then exported to 32 countries across the Middle East, Far East, Europe, Africa and Commonwealth of Independent States (CIS), which includes the former Soviet Union. Products include: glass wool, rock wool, rubberized insulation products, and more.
Izocam's commitment to quality and demonstrated ability to grow the company responsibly — and in a manner consistent with the age-old values and ethos of Alghanim Industries – eventually drew the attention of the Alghanim family. Following a series of strategic discussions Alghanim Industries entered into joint ownership of Izocam with French manufacturer Saint Gobain and its British insulation subsidiary, Isover.
As an Alghanim Industries company, Izocam is continuing the journey it started more than 50 years ago, with a focus on healthy growth, healthy insulation and a keen awareness of, and appreciation for, the industry and world it leads, and serves.
For more information about Izocam please visit our web site HERE.
---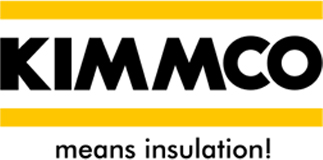 The Middle East is one tough customer, weather-wise.
In the summer, coastal cities like Kuwait tend to be extremely hot and humid. In the winter, Turkey and other mountainous areas can be bitterly cold – minus 30 degrees (C) is not uncommon. The desert regions, which account for broad swaths of the Middle East, also fluctuate wildly, serving up boiling heat by day and bone-chilling freezes at night.
And yet, people in the Middle East have survived — and thrived – for generations.
Creative adaptation is the key. From building windcatchers to ventilate buildings to drinking hot tea in the summer to stay cool – the warmth of the drink actually makes it easier for your body to stay temperate — Middle Easterners have long had a knack for staying comfortable when the mercury climbs, or drops. Take the keffiyeh, for example. It is a traditional Middle Eastern scarf, yes. But as the Arab community long ago discovered, it can also serve as a portable sun shade, as a face mask to keep out dust and sand, or, unfurled, as a makeshift blanket for chilly nights. Drinking hot drinks on a hot day might seem counter-intuitive. But, again, as the Arab community is well aware, it is also an effective way to stay cool, or at least comfortable, when outside temperatures rise.
Creative adaption was also the inspiration for the Kuwait Insulating Material Manufacturing Company, KIMMCO for short. Founded in 1977, KIMMCO provides eco-friendly insulation solutions across the Middle East, Far East, Africa and other parts of Asia. It is owned by Alghanim Industries, one of the largest and oldest companies in Kuwait. KIMMCO part of the Insulation Group, which also includes IZOCAM and Rockwool.
KIMMCO's commitment to sustainability is unsurpassed in the Middle East. It is one of very few companies in the Gulf Region to comply with US environmental standards — some of the toughest in the world – and all major global standards. In fact, KIMMCO's reputation for quality and commitment for sustainability is so great that it was selected as the sole insulation supplier and official collaborator with Masdar City, the world's first zero-carbon city, in Abu Dhabi, United Arab Emirates.
The Masdar Project illuminates a core value at KIMMCO: quality matters. Not just for big commercial clients, but for everybody. How so? High quality insulation significantly reduces energy usage — in homes, businesses, and industrial processes. That, in turn, helps to make cities far more Earth-friendly, and green.
KIMMCO is proud of its sustainability record, and strives, constantly, to raise the bar on its own performance — with respect to products, projects and, most important of all, customers. Employees are also imbued with this ethos, and do their part, from recycling in local offices to participating in community car pools to help cut down on carbon emissions.
Creative adaption. It's been a signature of the Middle East for thousands of years, and we at KIMMCO are proud to continue the tradition.
For more information about KIMMCO, please visit our web site HERE.
---

Businessmen like Kutayba understand just how important infrastructure is to the success of a business, and a community. Proper infrastructure – think roads, phone networks, train tracks and more — enables people to be efficient, productive and connected to friends, family and work in their day-to-day lives.
The value that Alghanim Industries places on infrastructure is reflected – quite literally – in Kirby Building Systems. Kirby's trade is actual construction, of buildings, homes and other structures where people live, work and commute with each other.
Kirby makes those structures possible.
The company creates custom-built steel buildings and building products for critical markets, from high-rises and warehouses to factories to leisure structures. Kirby also provides cost-efficient infrastructure for oil and gas development & transportation – which is particularly important to the well-being of the entire Gulf Region.
Kirby is a pioneer in the area of pre-engineered buildings. Known as "PEBs" or "PEMBs" – short for Pre-Engineered Metal Building — this manufacturing discipline refers to the use of fabricated parts, using raw materials, to satisfy a project or industry requirement. The company has manufacturing plants across the Middle East and Southeast Asia, including Kuwait, the UAE, India and Vietnam, with a focus on fast-growing businesses, and communities. Together, these plants offer a combined 400,000 metric tons of production capacity, allowing Kirby to produce hundreds of pre-engineered steel structures. Over the past 40 years, Kirby has been responsible for creating more than 65,000 buildings worldwide.
Kirby's commitment to customers doesn't stop there. The company also embraces the ethos of its parent, Alghanim Industries, which has long embraced and supported local communities through its good works.
For more information about Kirby, please visit our web site HERE.