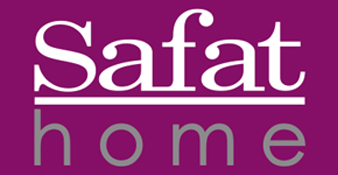 Safat Home isn't just a retail experience – it's a way to artfully combine your personality, preferences and lifestyle. We offer a range of boutiques and curated inventory with You, our loyal customer, in mind. There's nothing ordinary about Safat Home. Many of the items we sell are unique to us.
A few other things we'd like you to know about Safat Home:
Our stores are global: They feature tasteful designs from around the world, including Holland, Turkey, England, Belgium and the United States.
We offer a vast selection: More than 35 top brands, from traditional Kuwaiti to new American and Danish modern. This gives customers maximum flexibility to create a customized look for their home or personal space.
We offer a full-service experience: In addition to home furnishings, we also offer kitchen and bathroom design & installation services. Not sure about your color scheme or tile selection? We can help you navigate.
In addition, we have a number of in-store boutiques:
Safat Kids: This in-store boutique features fun, safe furnishings and accessories for children of all ages. We also have a special bedding section for kids – from race car-themes to princess ensembles and fun floral collections.
Safat Linen: A line of upscale linens, curtains, bedding and more that feature colorful flourishes, rich fabrics and plenty of texture. Artfully designed and curated with the unique Arab sensibility in mind.
Cotton Box: A personal shopping and design service for those who prefer to work with a professional to help plan their home environment, from furnishings to silk flower arrangements. And everything in between. If you can envision it, we can help you bring it to life!
For more information about Safat Home, please visit our web site HERE.
---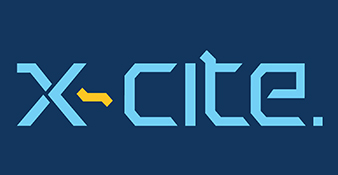 Catering to customers from all walks of life, X-cite is the largest multi-brand electronics retailer in Kuwait, with over 300 global brands available at various outlets. Following an expansion to KSA, X-cite has opened a multitude of stores across the Kingdom.
A customer-friendly experience in-store and online
X-cite concept stores provide customers with the best brands and services in a contemporary environment and with a customer-friendly layout. The touch and feel displays, cash and carry shopping, highly trained sales force and the latest gadgets and gizmos ensure that shopping at the X-cite stores is a superlative experience. To make shopping even easier for customers, Easy Credit and extended warranty programs are offered, as well as 24-hour free delivery and installation.
X-cite compliments its electronics shopping experience with its multi-channel online store, www.xcite.com in Kuwait and www.xcite.com.sa in KSA, a move that furthers X-cite's pioneering nature by conveniently offering its many products and services for purchase online.